Everyone needs some levels of development to boost their professional career. With technology, there's no limit to what you can achieve. Most of the resources that help develop a professional career can be sourced online. Some professional development websites might offer low-cost (or free) or require paid subscriptions for their service. Regardless of your plan, it's important to improve your knowledge and skills in any field of endeavour. When seeking a resource for professional development, these websites might be helpful.
Easy-To-Use Websites for Professional Developments
In leadership training courses, it's important to plan, evaluate your options, and implement basic techniques. The acquisition of new skill sets and knowledge can enhance your job performance. However, everyone needs to make the right decisions at every stage of their professional career. It might be a good idea to track your progress on your phone, too.
Coursera
Coursera offers learning tools and a range of courses (over 1000) from institutions for informal learning, and Ivy League universities. The website operates a structured curriculum that allows participants to learn at their own pace. Before completing any course on Coursera, you might have to make payments for course sessions and learning tools. However, there's an option for a 7-day free trial. A certificate will be issued on completion of your course, and you don't need to stay in any university learning environment. Some of the popular courses on this platform include data science, digital analytics, management, education, and business.
Udemy
Udemy offers you a chance to learn from great industry experts. Unlike Coursera, this website offers more (over 60,000) courses in different disciplines. One of the advantages of developing your career with this website is the affordable cost of learning a skill. Some courses are less than $20, and you can schedule a curriculum that allows for learning at your pace. Also, the instructors will give you value for your money and time.
ID9 Intelligent Design
ID9 offers large, corporate learning experience design platforms. If your company is looking for help in developing and streamlining training programs, ID9 is for you. They offer measurable, balanced and interactive training solutions to advance your company's professional development. A streamlined training program can help your business succeed because everyone will be at the same standard of skills and knowledge and therefore your expectations should be met by every employee!
StudioWeb
StudioWeb offers course materials for specific professional development programs. It's easy to sign up and experience professional developments in teaching codes. With StudioWeb, you can learn coding languages from the comfort of your home and office. Generally, this website has web design instructors for learners that don't know anything about computer codes. However, you can become a guru in website design, and build platforms that run on CSS3, HTML5, and JavaScript.
Why is Professional Development Important?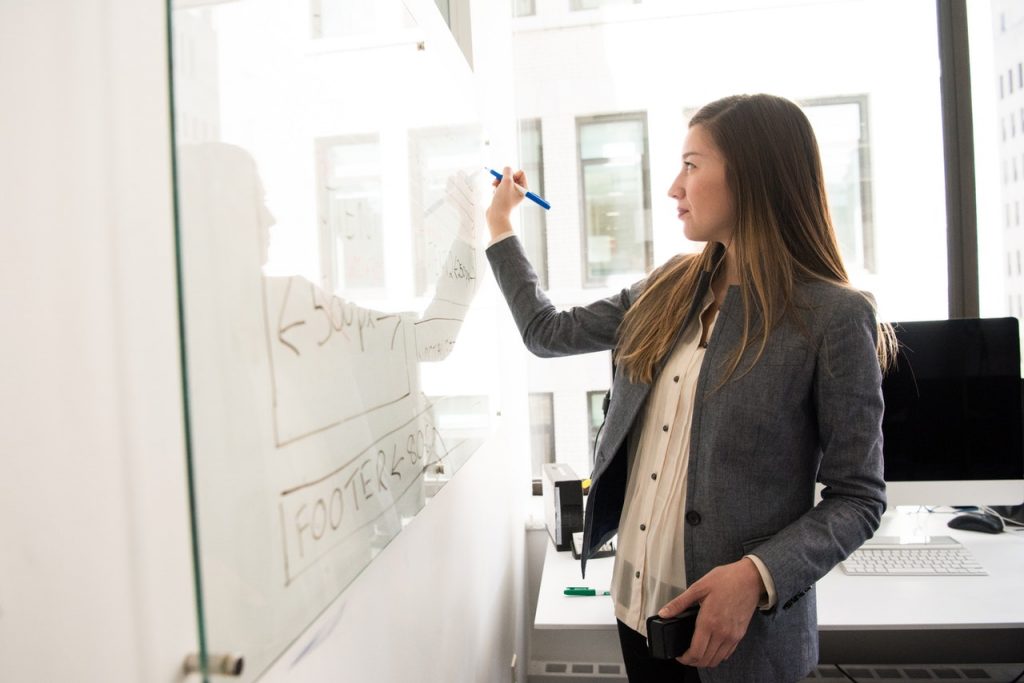 Apart from experiencing an effective learning environment, using websites for professional development exposes the learner to a modern curriculum. Learning a skill is a universal trend that comes with many benefits, and this article highlights them.
Skill Upgrade
Workers that acquire knowledge or upgrade their skills can optimize their performance. Being redundant will not increase your productivity levels. Instead, a lack of professional development will reduce your level of confidence. When people participate in the right training and organizational development certification programs, they might have the capacity to compete with their skills. Also, professional development websites prepare people for more career opportunities.
Flexibility
Another advantage of using professional websites for learning is flexibility. While working, you can schedule all courses (online programs), and learn at your pace. The convenience of online learning is greater than having a face-to-face session with instructors. With the online professional development website, learners can multitask, and perform other physical responsibilities.
Retention of Employment
Staff turnovers can affect the growth of any business. So, entrepreneurs encourage their employees to upgrade their skills and remain competitive. When you sign up for a professional development course, employers are happy because it guarantees staff retention. Also, workers that have passed through professional development programs can inspire their colleagues. Classroom teachers need educational stability to impart knowledge with modern technologies too. With the online learning program, young teachers can access new information and talents from professionals.