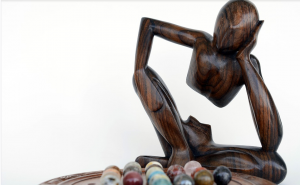 Being patient with new staff is easy to say but hard to do. Managers often have to recruit new staff members and train them in whatever your company does. There are procedures and there are systems in place that a new staff member has to learn. And how quickly a new staff member learns often depends on how well you train them. Being patient with new staff members is important for their development and possibly their future within the company. How can that work?
It's all very simple. It's like that old saying that goes that a student is only as good as his teacher. Generally speaking, if a new staff member fails, then it usually comes back on you as a manager. It will be seen that you either recruited the wrong person for the job or that you didn't train them properly. In saying that though, sometimes a new staff member appears to be failing because the expectations that you have set for them are far too high too early. A friend of mine started a new sales job only a week ago. He is experienced in sales and knows what he is doing however, he has taken on a new industry that he is not familiar with. His manager has already had a go at him for being behind schedule for the role out that he had planned. To top that off, he has only been given a few hours training by his manager on how to sell that product, on how to overcome objections on that particular product and so on. His manager has been in the industry for over 20 years so he knows all the ins and outs of it. So only after a few days, his manager expected him to be able to close as many sales as someone with 20 years experience in the industry. Is that fair? Is that being patient with your new staff? Hardly.
Let's be realistic. When someone comes into your company from a totally different background, give them time to learn everything there is to know. If you need results in a hurry, then don't hire someone outside of your industry no matter how great they were in theirs. It takes time to get into a new mindset. Train them well, take the time to make them feel comfortable and above all else, be patient. If after a month or two you see no real improvement in their performance, then it may be time to reevaluate their position in the company. If you jump the gun after only a very short period of time and terminate their employment too early, you may lose a very valuable asset to yourself as well as your company. Being patient with new staff is also a sign of how good you are as a manager.