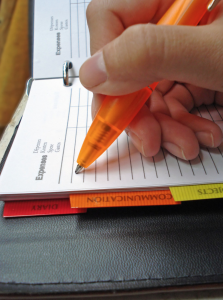 A friend asked me the other day 'I want to start my own beauty salon. Should I take a beauty therapy course or should I just dive right in and hope for the best"? Well, the answer is very simple. NO! Never ever just dive into a business and hope for the best and YES, take a course in some discipline if you don't know what you are doing. These courses usually have a section on how to run and set up your new business. No matter what type of business you want to start, the basics of business should always be adhered to.
First, figure out just how much cash you require. Beginning a company can cost a great deal of cash, and the majority of business owners do not make a profit for the very first year or 2. Here's exactly what you need to think about:
Can you still support yourself while your company gets up and running?
Calculate just how much money you will need for regular monthly costs, just how much of a cushion you have in cost savings, and just how much you definitely have to make monthly to survive.
Create an operating expense. Work out just how much money you'll need to run your business monthly. Factor in your lease, licensing, training, payroll, products and an emergency situation fund.
Work out how much you'll charge for services. Once you have operating expenses, you'll understand just how much money you need to break even monthly. To make a profit, however, you'll have to do a bit more than break even. Rough guess the number of services (such as haircuts, colors, manicures, and so on) you have to do in a week and find out just how much you would have to charge in order for you to make a profit, however, small it might be to begin with.
Find out if you need any type of licenses to operate your business.
Depending what country you are in, you may need certain types of licenses to operate a beauty therapy salon. It may surprise you when you do a bit of research into licensing that even for applying makeup to clients, you may need a permit of some sort. It's always best to check your local states or countries laws on such matters.
Put together a comprehensive business plan.
Basic business 101 is the idea of a written business plan. We are not talking about a War and Peace type novel here for a business plan. It has to have however things like a SWOT analysis (strengths, weaknesses, opportunities, and threats), what your business structure is, your 12 month goals, 5 year goals, cash flow projections, projected profit and loss for the first 12 months and 5 years and many more factors. For a full list and a template, click here. DO NOT skip this part as it does take a lot of thought and planning. I'm not saying that with or without it you will fail or succeed. What I am saying is that it gives you a good plan to look at regularly so that your path is structured and you know where you are headed and where you should be up to in your business growth.
Choose the right location for your business.
It never ceases to amaze me how many small businesses I see that are in the wrong location. The building I am in now, there are quite a few small eating places around. However, one of the best ones is a few doors down but it's in a laneway where there is hardly any foot traffic at all. Choose a busy foot traffic area such as a shopping strip or if you can afford it, a shopping center is always a good bet. Make sure you are also near a very busy shop such as a supermarket or a greengrocer. While a little competition is good, don't sign up for a lease where there are already a few well-established sports physiotherapy service or beauty therapy salons in the area.
Getting into any type of business needs good planning, a steady cash flow and above all else, determination to succeed. I read a quote somewhere the other day and it went something like this, 97% of the population is employed by the 3% that didn't give up. I'm not sure who said that but it is very true. If you are not determined to succeed, no matter even if you think you are failing for a while, don't bother getting into your own business because you will fail. Remember the old saying that Rome wasn't built in a day and no business ever is. Be determined, focused and pay no attention to the people around you that might want to bring you down or who want to see you fail. One day you might be in that top 3% of people who employ the other 97% of the population.
Below is a simple business plan video that I found that will give you the ideas on what to include.