One of the major reasons why a house may sit on the market without any potential buyers could be that your marketing strategy is not effective. You might want to reconsider your marketing approach, especially when your listing is about to expire, in order to improve your chances of a sale. Some real estate agents may blame the appeal of your property; however, an excellent marketing plan can ensure the sale of any property.
A positive and skilled real estate agent would be very useful in devising a good marketing plan and provide a good buyer advocacy service. It is advisable to interview prospective agents to gain insights on their marketing approach before deciding.
A "For Sale" sign on your front yard or an advertisement in the classified section is no longer sufficient in enticing potential buyers. With the real estate market getting more complex every day, you will need to work out a marketing strategy with your real estate agent to cover more ground by using all types of media. You can start with offering incentives to entice prospects, create a virtual tour of the property or placing it online. These tools can help you in the competitive market and ensure that your property will be noticed.
Read through the following common marketing mistakes that sellers make to avoid having your property left in the dust. Avoiding these errors allows you to find better methods to attract your demographics of buyers and increase the likelihood of selling your home.
Mistake 1: The online photos of your property are unattractive.
One of the most essential marketing tools you have is the set of photos you take for online listings. Your online photos could be the key factor that attracts buyers to arrange an inspection. If the quality of your photos is bad, and the photos are blurry, there's a tendency that the buyers will skip your listing.
Photo Do's:
Ensure that any high resolution photos are optimized before uploading them online.
Sidewalks or neighboring properties and other unrelated areas must be cropped out from the images.
Ensure that the orientations of the photos are correct before posting them.
Include as many photos as possible that highlight the unique details of the property.
Photo Don'ts:
Don't use dimmed pictures or images that show clutter.
Don't include pictures of your pet animals.
Don't just post a single image of the property's exterior without any description.
Avoid selfies or images that include your reflection.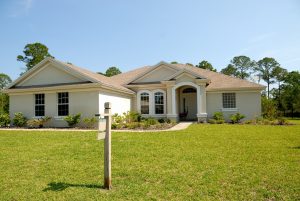 Mistake 2: Your listing description is not informative or featureless
Having a captivating online description is also very helpful in drawing buyers to check out your listing. This could is a great opportunity to explain why your property would fit their needs and why it is a good investment. Great captions could spark their curiosity and entice them to visit your property.
Listing Do's:
Emphasize any distinctive or appealing features in your property, this does not mean talk up the armadillo rugs you will not be leaving there but instead specific layout features.
Endorse how adaptable your property is by describing the features in terms of potential function.
Use constructive and diverse adjectives to liven up the description.
Post your internet listing on as many websites as possible.
Listing Don'ts:
Don't forget to include contact information.
Don't forget to include your home's best features, and provide more than simple basic information.
Mistake 3: You are tied down to traditional marketing methods.
In order to make a successful sale, you must keep up with the fast paced real estate industry. You need to stay on top of online marketing techniques for a more versatile strategy. You may want to choose a real estate agent who is savvy with the latest forms of technology.
New Marketing Do's:
Think about creating a virtual tour. This offers viewers with a 360 degree view of all the rooms in your estate, enticing curiosity. A virtually staged tour ensures that your property is way on top of the market.
Promote and advertise your property using blogs, informal websites, and real estate listings sites as well.
High resolution photographs of your property on the listing website must be printable.
Make the information and images of your listed property sharable so that visitors are able to share it with their contacts.
New Marketing Don'ts:
Don't neglect to use traditional marketing methods in favor of all new ones. Old methods can still be effective such as home staging, making a combination of both the most efficient way to sell your home. You can seek assistance from Brisbane interior designers or interior styling services to make your home more appealing while in the staging process.
Don't stop advertising in your local newspapers or magazines. House sale ads printed in the classified can still reach a wide audience. Maximize all printed media that can showcase your property.
Don't reject new marketing ideas right off the bat because you are unfamiliar with them. Collaborate with your real estate agent and consider his suggestions. Always remember that more exposure can lead to a wider audience of potential buyers.
Mistake 4: It's too difficult for buyers to view your property.
Looking for perfect home takes time. Like shopping, your buyers may need to inspect the property more than once before they make their decision. You can make their life easier by making it effortless for them to come view your property. Otherwise, they will skip your presentation and go to your neighbor's instead.
Viewing Do's:
Take time to make yourself available for private viewings making sure your decoration and design is appropriate to your buyer.
Stage your home to be in a buyer-ready state. Make it marketable by removing personal items, tidy, and clutter free to ensure that it is ready for viewings at all times.
Inform your real estate agent to give you a heads up before a visit so that you have time to tidy up and make any last minute arrangements.
Place a lock box on the property so that your agent can easily access it when you are not around
Viewing Don'ts:
Don't require more than 24 hours' notice for the ocular inspection.
Don't restrict your property's viewing times.
Mistake 5: There are no incentives for buyers to visit your property viewing.
Sellers normally want to avoid incentives due to the extra cost, however, it can make the open house more inviting and the property appealing enough to get as many potential buyers as possible. So if you have decided to hold an open for inspection, go the extra mile and offer incentives just as commercial property sales do.